Molly Marinik (co-founder)
Molly Marinik is a dramaturg specializing in new play and musical development. She has developed new work at Atlantic Theater Company, The Flea (Resident Director 2013-15), New Light, Libra Theater, 59E59, Barefoot Theater Company, NYMF, and Musical Theater Factory, among others. She has read scripts and consulted for Alchemation/Kevin McCollum, the Philip Seymour Hoffman Relentless Award (subcommittee member since 2015), Page 73, Barrington Stage, Village Theatre, Rising Circle, Jewish Plays Project, and others. As resident dramaturg with Beehive at Musical Theater Factory, Molly co-moderates the Women/Trans Roundtable and writers groups. She also facilitates PlayGym at Luna Stage. And she can often be found at Atlantic Theater Company where she writes grants among many other things. Molly holds an MA in Theater History and Criticism from Brooklyn College.
Listen to an interview with Molly about dramaturgy and other things on the Actor Hack podcast.
SPECIALTIES: New plays, new musicals, movement-driven work, early drafts, historical research, script reading, scouting.
TESTIMONIALS
"Molly Marinik is a very special dramaturg. Her unique background in movement and directing allow her to dramaturg from both a visual and a textual perspective. I worked with her on a play by a first-time playwright, and she pushed him through 14 different drafts of his script. And he had a smile on his face the entire time."
—Benjamin Kamine, director
"Molly has been an incredible partner in the writing process, and our work has led to an evolution of the piece, which I could never have achieved alone. She understands dramaturgy from both the technical practice as well as the psychological relationship that is required to create emotional safety for art to be challenged and grow. She understands the writer's intent with a masterful intuition and asks piercing questions without forcing solutions. She is incredibly organized in her schedule and measured with her questions, allowing the work to maintain momentum and the team to stay on track. Molly also understands that great art colors outside the lines but acknowledges that those lines exist and uses them to track discussions. She has helped me achieve a new level of artistic maturity, and the work has gained polish without loosing character or grit. I never thought about working with a dramaturg prior, and now I can't imagine working without one."
—Dmitry Koltunov, composer and book writer/lyricist
"I've worked with Molly on a number of different projects, and her contribution as a dramaturg is consistently invaluable. She is able to focus on the subtle details of moment and character, while never losing sight of the big picture and overall arc of a play. Her collaborative approach keeps the often challenging process productive, fun, and inspiring."
—Scott Katzman, playwright
"Molly helped me find and shape my play, but she exceeded my expectations of a dramaturg by bringing her considerable intuition and emotional intelligence to the project. She was able to read the room and the abilities and needs of the actors, help me to dig deeper into my characters, and was comfortable relating her own personal experiences on the subject matter; all of which helped to move the play to a more fully realized place on the page and in performance."
—Heidi Armbruster, playwright and actress
How I explain dramaturgy to my extended family/high school friends/civilians:
Dramaturgy is essentially the deconstruction of a play to better understand it. And it's practiced by all theater artists to some degree. As the designated dramaturg in the room, it is my job to make sure that everyone involved in the production is on the same page telling the same story, to stand in as an audience member hearing the story for the first time, to ask tough questions that enhance the storytelling, and to advocate for the playwright or theater artists at the core of the project.
Most interesting non-theater job I've done:
My parents owned an independent record store when I was growing up, and I started working behind the counter officially when I was 14. I had no idea how cool it was until I was much older.
A great book I read recently:
"Bad Feminism" by Roxane Gay
Three recent theater shows that I loved (but wasn't involved in):
Yerma, The House That Will Not Stand, Songs for a New World
A nostalgic theater experience from childhood/adolescence:
My high school had this super fun annual tradition where a group of seniors would create a full-length original musical (with borrowed music). The school would give the production full resources and a regular run, and students from all grade levels were involved both onstage and off. I performed all four years, but I choreographed and was on writing staff my senior year. Although it was one of the goofiest things I've ever been a part of, it was also one of the most rewarding.
Favorite script-reading/artist meeting spot:
On a warm day: outside in the sun. Any day: at a bar with a good drink and a well-behaved, bustling crowd around me.
Natasha Sinha (co-founder)
Natasha Sinha is a producer and dramaturg, focusing on new plays and new musical work. As Director of Artistic Programs at Signature Theatre, she spearheads new artistic programs for Signature, and she is artistic line producer for select plays and musicals. She is the recipient of the 2019 LPTW Lucille Lortel Award. From 2012-2018, Natasha was Associate Director of LCT3/Lincoln Center Theater which exclusively produces premieres (including DISGRACED by Ayad Akhtar, Rude Mechs' STOP HITTING YOURSELF, Dave Malloy's PRELUDES, WAR by Branden Jacobs-Jenkins, BULL IN A CHINA SHOP by Bryna Turner, GHOST LIGHT by Third Rail Projects, Martyna Majok's queens, and Antoinette Nwandu's PASS OVER). She kicked off the LCT3 Spotlight Series with SHABASH!, hosted by Danny Pudi and Parvesh Cheena. Natasha was previously the Associate Producer at Barrington Stage Company. In addition to producing and developing new plays, Natasha has worked on new musicals, including projects by Michael R. Jackson, Sukari Jones & Troy Anthony, Grace McLean, Shakina Nayfack, Sam Salmond, and Kit Yan & Melissa Li. Natasha is a co-founder of Beehive Dramaturgy Studio, which works with individual generative artists as well as organizations such as Page 73, Musical Theatre Factory, Astoria Performing Arts Center, and SDC. Natasha is on the Advisory Boards of SPACE on Ryder Farm, Rhinebeck Writers Retreat, and Musical Theatre Factory (where she co-moderates MTF's POC Roundtable, exclusively for musical artists of color, and advises on various programs, including MTF MAKERS). She has served as a judge on many award committees, taught classes, written articles, led panels, and created events to center a range of exciting new voices from historically underrepresented communities.
SPECIALTIES: New Plays, New Musicals, New Devised Work, New Solo Work, Unconventional Storytelling, Plays With Music, Character Development, Social Justice
TESTIMONIALS
"I have always relied upon feedback from writer friends. Working with Natasha as a dramaturg was a new and wonderful world, First, there was the relief of not worrying that the feedback was going to be impacted by any concern for protecting my feelings. So no looking for the meaning behind the note. Natasha's questions were smart and empathic. When I shared what I was trying to do she would tell me directly if she got it or not. Her thoughts moved my rewrite forward more efficiently. She also directed me towards elements in my work that I wasn't aware of. This allowed me to remove or enhance what was already on the page. It was a great experience. I will be working with her in all my future projects."
—Tonya Pinkins, Tony Award winning actress, author, director, filmmaker
"I've been working on a pop opera about 12th century mystic and polymath Hildegard von Bingen for a few years, but it wasn't until I shared the work with Natasha that I started to understand how to put my material together in a comprehensive manner. Her questions, insights, and keen dramaturgical eye have helped me to shape a story out of my raw material, and her skills as a deep listener have in turn helped me to become sensitive to an audience's reception and response to the manner in which the story is told. I look forward to sharing my progress with Natasha because I trust her knowledge, experience and theatrical guts."
—Grace McLean, Writer/Composer/Performer
"Natasha's skills as a dramaturg have been intensely beneficial for the new musical, Eighty-Sixed. Her ability to hone in on particular questions of character development helped push the authors to be much more specific, which really strengthened the arc for the protagonist. Her questions are never prescriptive or defensive – they are inquisitive, warm, and encouraging."
—Aaron Glick, Creative Producer
"Working with a dramaturg for the first time was like having a super-smart friend in the room who would ask all the right questions. When you've been writing a piece for so long it's easy to lose perspective, so the fresh eyes of a dramaturg was invaluable in tracking big picture stuff, like character arcs and theme. Natasha listened to us, what we were trying to do with our piece, and helped us get closer to our goal. I'd do it again in a heartbeat."
—Ben Bonnema, Composer-Lyricist
"I cannot say enough great things about Natasha's dramaturg work. I've had two projects where I've had opportunities to work with her--first on my musical Teeth and then on my musical A Strange Loop. In both cases I found her to be extremely incisive and quick to align and engage with the right questions to address dramaturgical issues in each piece. In Teeth, Natasha has been thorough, thoughtful and smart as my collaborator and I work through a tricky narrative and tonal combination, helping us focus our thoughts and move collectively in a positive direction to complete our latest draft. In A Strange Loop I've been struggling with how to illustrate my protagonist's journey in an extremely non-conventional way and Natasha's insights helped me identify narrative and character gaps that would help me clarify for the audience the exact story I want to tell. I've also worked with Jeremy Stoller on this piece and his dramaturgical precision and open-mindedness was key to my process as I headed to Ucross via the Sundance Theatre Institute to work through a crucial draft. I feel quite fortunate to work with both of these artists; the relationships I've forged with them has been invaluable."
—Michael R. Jackson, Composer-Lyricist-Bookwriter
"While I technically knew what a dramaturg was in theory before actually working with one, the term might as well have been synonymous with 'wizard.' Turns out I wasn't that far off. Working with Natasha was such an enlightening, stabilizing experience, especially in the middle of a hectic workshop process, where it's easy to get caught up in the small stuff and lose track of narrative priorities. I always looked forward to debriefing with Natasha and hearing her feedback; these sessions gave me much-needed perspective and helped clarify my writing goals before rehearsal the next day."
—Christopher Staskel, Librettist
How I explain dramaturgy to my extended family/high school friends/civilians:
Dramaturgy is the rigorous work done to get deeper into the logic within a show (characters, plot, relationships, tone, etc.) and the work done to connect with the real world (social and cultural relevance). What I do as a dramaturg depends on what the show needs, which is always rooted in what the generative artists envision. So to give the broadest answer that applies to the widest range of ways I work as a dramaturg: I pose specific and relevant questions in order to more fully realize the experience that the artists want to create.
Most interesting non-theater job I've done:
Full time medical assistant for four summers. In high school. (!)
A great book I read recently:
I used to read a novel a day as a teenager, but between reading scripts and reading for specific projects, I often feel too guilty to read purely for "fun" reasons anymore! But the last one that hit me hard was probably Let the Great World Spin by Colum McCann.
Three recent theater shows that I loved (but wasn't involved in):
Familiar, A Ride on the Irish Cream, Ironbound. It's painful to only select three!
A nostalgic theater experience from childhood/adolescence:
Saving lunch money to take the train dressed in black & white—to be a volunteer usher for Cabaret at Studio 54.
Favorite script-reading/artist meeting spot:
Indie Cafe or an LPQ. (As I simultaneously daydream about reading scripts in a Catskills cabin on a rainy day with farm sounds outside.
Jeremy Stoller (co-founder)
Jeremy has served as dramaturg on the world premieres of Ken Urban's A Guide for the Homesick (Huntington Theatre) and Nibbler (The Amoralists @ Rattlestick Playwrights Theater); L M Feldman's A People (Orbiter 3); Paper Canoe's Light at Triskelion Arts; as well as Thomas Choinacky and John Jarboe's Beaut and R. Eric Thomas's Will You Accept This Friend Request?, both at First Person Arts Festival; and on the US premiere of Ken Urban's Sense of an Ending at 59E59 Theaters. Additional dramaturgy/literary work with Crashbox, Disney Theatrical, The Flea, George Street Playhouse, Luna Stage, Musical Theatre Factory, PlayPenn, Jewish Plays Project, and terraNOVA Collective.
Jeremy is the Director of New Work for Keen Company. From 2010 to 2013 he served as the literary manager at Two River Theater. He founded The Dramaturgy Open Office Hour Project, which has been sharing resources with artists in cities around North America since 2014 and was profiled in American Theatre magazine. He holds a BA from Drew University.
TESTIMONIALS
"Jeremy has a terrific eye for singling out exciting new writers and plays. He has taken the time to get to know our aesthetic well so he can tailor his recommendations to work that is fitting for our theater. We have gone on to develop and produce work that Jeremy has brought to our attention. He is also a smart dramaturg and his comments on early drafts of our world premieres have proved to be invaluable."
—Cheryl Katz, Artistic Director, Luna Stage
"Officially, Jeremy served as the dramaturg on the New York production of Sense of an Ending, where he was a helpful sounding board as I made final revisions following the play's London run. He also organized wonderful panels during the production featuring stellar guests. But outside any official position, Jeremy is always my go-to dramaturg. Whether he is helping me formulate material for an artist statement or giving feedback on an early draft of a new play, Jeremy is always insightful, asking the questions that bring me closer to the best articulation of a thought or idea."
—Ken Urban, playwright
"Working with Jeremy Stoller, his objective was clear—to help me write my best play possible. Not what he thought my play should be. Or what the majority of an audience might think my play should be. He strove to bring out what was lying within the existing pages. I knew my story—but I was having trouble with objectivity. And this is where Jeremy went to work—culling from my mass of pages - what I was looking for in my play. Jeremy was very detailed in his feedback, which I really appreciated - and without a hint of personal agenda. You must be open to criticism, yes, if you're to work with a dramaturg (or in any collaborative environment, truthfully). And if you find the right person, as I had, the experience is very rewarding for the play and one's growth as a writer."
—Michele Aldin Kushner, playwright
"Jeremy Stoller was a tremendous asset during the workshop production of The Sasquatch Project. He diligently read our drafts and new pages and gave us guiding notes that were never prescriptive and always helpful in diagnosing the root of the problems in the show. He cheered us on when progress was made and nursed our wounds during challenges in the process."
—Scotty Arnold, musical theater writer
"Jeremy was an integral collaborator to my project Beaut (First Person Arts Festival 2011) and has already been a fundamental researcher for my current project of Brecht's Baal. As dramaturg for Beaut he provided insights into queerness and autobiography that were transformational to the arc of the performance, and served as a mediator among the director, myself, and the other performers. His methods deeply investigate the work and push my own thinking into the most complex layers of provocation and understanding."
—Thomas Choinacky, performance artist
How I explain dramaturgy to my extended family/high school friends/civilians:
It's evolving. I sometimes use a variation of the navigation analogy that's on another page of this website. Sometimes I compare the dramaturg to a personal trainer for a play—the person who's there to help an artist get their project into the shape the artist wants it. It's helpful when someone I've worked with is nearby and can talk about how we've collaborated.
Most interesting non-theater job I've done:
In between semesters during college, and for a few months after graduation, I worked in a small gift shop in a strip mall in Albany, where I grew up. I wasn't a particularly effective salesperson, except when it came to chocolate. I was really good behind the candy counter. And not just at eating samples. That I did mostly in the supply room.
A great book I read recently:
"Tuesday Nights in 1980" by Molly Prentiss
Three recent theater shows that I loved (but wasn't involved in):
Jesus Hopped the 'A' Train @ Signature; Syncing Ink @ The Flea; Aloha, Aloha or When I Was Queen @ Abrons
A nostalgic theater experience from childhood/adolescence:
I was in a production of Romeo and Juliet in middle school that was the first time I remember being aware of the joy to be found in making theater collaboratively, rather than simply getting attention from an audience.
Favorite script-reading/artist meeting spot:
I enjoy being nomadic, so there are a few spots across the city: Amy's Bread, Cafe Reggio, City Bakery. Pastries + wifi + bathrooms + electrical outlets + charm, not necessarily in that order, are all important.
Jess Applebaum (associate member)
Jess Applebaum is a dramaturg, creative producer, scholar, activist, and the literary manager for One Year Lease Theater Company. She specializes in devised, ensemble-based performance practices. In spring 2015, she and colleague Katalin Trencsényi curated the Dance Dramaturgy Research in Action Workshop with choreographer Arie Davidson for Literary Managers and Dramaturgs of the Americas. In May 2014 she presented "Dramaturg for Hire: Contextual Dramaturgy for a Global (St)age" at the conference Alternative Dramaturgies of the New Millennium in Tangiers, Morocco; she also has curated and led discussion on devised performance dramaturgy at LMDA's annual conference. Jess is published in several theater journals and has an article, "Finding the Hyphenate—Embodying Dramaturgy," published in The Routledge Companion to Dramaturgy (ed. Magda Romanska, 2014). She holds a master's degree in performance studies from NYU and an MFA in dramaturgy from Columbia University.
How I explain dramaturgy to my extended family/high school friends/civilians:
Dramaturgy is something that we all do and is not limited to the performing arts. It's the act of putting one's ideas or theories into practice. It's about thinking of the big picture and placing our tiny (or large) actions into its context. In theater, dramaturgy happens when a playwright is creating the precise form and structure to support her story and characters. In dance, dramaturgy happens when the choreographer shapes movement and bodies to the particular architecture of a space or to a specific sound composition. In everyday life, dramaturgy happens when grassroots organizers create campaigns to energize and engage specific communities around a particular issue. So, we all practice dramaturgy. The logical next question becomes, well then, what do you as a dramaturg do? This becomes a bit more challenging because the specifics of my practice change with every collaboration. But when it comes down to the essential core of my practice, my job is to follow the multiple strands that go into the creation of the performance—to be the person who has an intimate knowledge of the project but can also see how the piece (be it play, production, dance) is communicating and to relay that (through observation and questions) to the generative artists in the room. Sometimes (in devising) I am that generative person as well. And there the work becomes exciting because I'm working hard to deeply experience the material through embodying it and knowing when/how to step outside it so that I can maintain a constructive, objective relationship to structure and context.
Most interesting non-theater job I've done:
I'm thinking back on my life and realizing that the jobs that I have done overlap and are in the administrative world. They're probably not very interesting but have been essential in the process of getting documentaries made or helping dance companies tour. I suppose the most interesting non-theater job would still be related to theater. When I graduated from Vassar College I was interning for American Masters on a documentary on Joe Papp. I was asked to PA a shoot in Brooklyn. Gem Cohen was the cinematographer. He was going to capture some B-roll that would give color to Joe's teenage years and splice that in. One of Joe's jobs was working at a kosher slaughterhouse. This rabbi who was head of the Brooklyn Polar Bear Club picked us up in his car (a limo from the late '80s that had no air-conditioning). He took us, his two corgis (presents from the queen of England) and our equipment into Brooklyn, where we stopped to get the live chickens he was going to slaughter and a bag of doves that we was going to release in a ceremony honoring Joe's life and the chicken's sacrifice for the film. Now, the corgis were in the front seat with the rabbi and Caroline, the AP of the shoot. So the chicken and the birds had to go in the back where I sat with the two other PAs on the shoot (both of whom were vegetarian and beginning to realize the complexity of the situation they were in). Realizing that it would be unkind for my two coworkers to engage with the animals, I volunteered to be their handler until we got to the slaughterhouse. Of course, what I didn't share with anyone was my irrational fear of birds. So as we drove further into Brooklyn to get to the slaughter house, my color and demeanor became consistently erratic. Somehow, I survived. The shoot happened. I'm not sure the footage ever made it into the documentary... but that was certainly one of the most exciting workdays I've ever had. At least, in some ways it was less adventurous that working in the shoe department of Strawbridge and Clothier during Christmastime. There I can talk about dealing with animals.
A great book I read recently:
My friends laugh at me because a lot of books that I read are related to dramaturgy and performance. I need to find and finish Carolyn Browne's Chance and Circumstance: Twenty Years with Cage and Cunningham. Not only does Brown paint a vivid picture of what it was like to work with Cunningham, she offers great insight to the history of touring and to the reception of his choreography across America and around the world. The last novel I finished was Jesse Ball's A Cure for Suicide. He could very well be my favorite contemporary author. The beauty of his sentences resides in their utter simplicity. His plots and characters always seem to say yes and journey forward into the unknown. The space he creates on the page for the reader's imagination, the intimate voice you hear while turning the pages of his books ... I'm a big fan.
Three recent theater shows that I loved (but wasn't involved in):Geoff Sobelle's HOME at Next Wave, Jérôme Bel's Gala at Skirball Center, Jillian Walker's SKiNFoLK: An American Show at Ars Nova
A nostalgic theater experience from childhood/adolescence:
There are so many ways to answer this question. Right now, what immediately comes to mind is seeing Angels in America Parts 1 & 2 as one big marathon with my parents and brother when it first toured to Philadelphia. I would love to be young again and find the very first contemporary play that would shift my perspective on what theater can be and how its content can affect the world.
Favorite script-reading/artist meeting spot:
A really great, quiet community dive would be fantastic. They're more difficult to come by these days. Wherever it is—there has to be great natural light, good energy from the people around us, and some food or drink that will open our sense and impulses.
Alex Barron (associate member)
Alex Barron is a dramaturg and producer based in New York City. He is a program associate with the Sundance Institute Theatre Program and has consulted with a number of companies, including MCC Theater, SPACE on Ryder Farm, Scott Rudin Productions and Williamstown Theatre Festival. He has been a member of the artistic staff at the Playwrights Realm, Manhattan Theatre Club, the Eugene O'Neill Theatre Center and the Playwrights Theatre of New Jersey. As a dramaturg, he has developed plays by Dominique Morisseau, Matthew Lopez, Rachel Bonds, Lauren Yee, Sarah Burgess, Jen Silverman, Branden Jacobs-Jenkins, Martyna Majok and Elizabeth Irwin, among many others. Alex previously produced Naked Radio, a new play podcast, for Naked Angels and is currently a producer for The New Yorker Radio Hour. He is a graduate of Drew University.
 
TESTIMONIALS
"As I approach articulating why I feel everyone should get to work with Alex, I can't resist the image of a glass raised in my hand, declaring him "a gentleman and a scholar" — and in his case alone this clichéd phrase breaks down and becomes what these words really mean. Alex is a gentleman: a closely attentive pal, generous and insightful, whose clear-eyed integrity is immediately known to everyone in his orbit. And Alex is a scholar: a passionate reader and advocate of great writing and great thought, not just in his capacity as literary manager and dramaturg, but — more importantly — in his capacity as a human being, always cultivating a curiosity about the larger world around him. I can't think of qualities better suited for the sensitive act of developing new plays, and I can't think of a better guy for the job."
—Adam Greenfield, Associate Artistic Director, Playwrights Horizons

"For sheer theatrical knowledge, ability to navigate a play's ins-and-outs, understanding of structure / character / tone and sensitivity to an author's intent (as well as possessing a terrific sense of humor) it doesn't get any better than Alex Barron. Think what great plays CORIOLANUS and PERICLES could have been if Bill Shakespeare could have relied on Alex Barron's keen dramaturgical flare and acute analytic sensibilities!"
—Raphael Martin, Director of New Work, Soho Rep
"Alex Barron has been an extremely astute and invaluable colleague in helping me navigate American theatre and writers. He has often provided me with skilled breakdowns of productions and writers that may resonate with Hampstead Theatre, as well as becoming a trusted sounding board for scripts. He has a very fine ear for what makes a play work, but more importantly has an innate understanding of many theatres and productions companies, and so always tailors his recommendations or appraisals in line with what is a good fit for a particular space. Alex has always been extremely generous in sharing his insight into American theatre and writers and I trust his taste and opinions implicitly and will always seek them out when I can."
—Will Mortimer, Literary Manager, Hampstead Theatre
How I explain dramaturgy to my extended family/high school friends/civilians:
I have two methods: if I think the person I'm talking to will listen for more than thirty seconds, I say something like, "The job of a dramaturg is to help find inroads into a play. You might do that work for a playwright. You might do it for a director, designers and actors. You might do it for audience." If I think that my conversation partner has limited actual interest, I say, "Do you have a vague idea what an editor does with books? It's like that, but with plays." Both explanations are usually greeted with polite nods and a quick change of conversation topic.

Most interesting non-theater job I've done:
I currently spend a chunk of my time producing podcasts and radio for The New Yorker, which isn't a bad way to spend a workday.

A great book I read recently:
As a dramaturg, I feel duty bound to list an obscure, vaguely imposing-sounding book. So, I'm going to say that I recently enjoyed reading John L'Heureux's Picnic in Babylon: A Jesuit Priest's Journal, 1963-1967. It is, as the title suggests, the collected diaries from L'Heureux's last four years studying to become a Jesuit priest. Those years involved, for L'Heureux, a lot more thinking about the work of Edward Albee than you might imagine.

Three recent theater shows that I loved (but wasn't involved in): Hadestown, The Sensuality Party, A View From the Bridge

What theater experience from childhood/adolescence makes me nostalgic:
My parents took me to see the national tour of Les Mis when I was, maybe, five. I have a memory of trying to explain the plot to a neighbor kid so that we could play Valjean and Javert. I'm not sure I'm exactly nostalgic about that. The things I feel most nostalgic about were the evenings in the theater, in my teens and early '20s, before I knew how anything worked, when everything still felt like magic.

Favorite script-reading/artist meeting spot:
For script reading: bed. For artist meeting: any place that coffee is sold/served/tolerated.
Sandra A. Daley-Sharif (associate member)
Sandra A. Daley-Sharif is pursuing her MFA in Playwriting at Hunter College under the mentorship of Master-Artists-in-Residence ANNIE BAKER and BRANDEN JACOBS-JENKINS, plus Distinguished Lecturer BRIGHDE MULLINS. Not one, but two of her plays made it to the Kilroys List 2017. She is an OBIE Award winning producer, award winning playwright, director, actress, and dramaturg. She is a 2015 recipient of the Josephine Abady Award.
Sandra's play Les Fréres is a 2017 Eugene O'Neill semi-finalist. She received a SPACE on Ryder Farm Creative Residency and was named a NYFA Fellowship Finalist for Playwriting. She is the producing artistic director of Liberation Theatre Company, home to emerging black playwrights. She facilitates LTCs Black Playwrights' Group and their inaugural Writers' Residency, and is founder/member of Harlem9, Inc. an alliance of black theater producers. Harlem9, Inc is a 2014 OBIE Award winner for their annual sold-out production 48Hours in…™ Harlem.
SPECIALTIES: New Plays and Contemporary Drama, Diversity in all forms, African-American/African/Caribbean Drama, Let's Break the Mold!
TESTIMONIALS
"Sandra A. Daley-Sharif is a five-star creative powerhouse who wields her craft with velvet tenacity and kick-ass grace! As a seasoned writer, she proves a rich and welcoming vessel for untold stories imbued in tantalizing complexity yet spoken succinctly to the soul. Her characters weave and wrestle with moments, each other and Life with uncompromising honesty, poetry and texture. As a dramaturg, Ms. Daley-Sharif is a true advocate for any serious playwright, honoring their courage in their continued development of the work. She takes time to deeply listen, meditate on then massage, stretch, pry open and shake loose the junk and gems in hidden pockets of each developing work, releasing the many needed sounds, spaces, layers and hues discovered within. Ms. Daley-Sharif is nothing short of a magical weaver of the word and provocative truth conjurer, gifting whomever works with her the awesome journey of open-minded exploratory adventure coupled with tough-love challenge and choices birthing both stronger written work and writer."
—Aixa Kendrick, MultiMedia Artist/Producer (Rainbow & Thunderbolts MultiMedia Inc ©)
"When she served as dramaturg for a reading of my play Witch Camp, which takes place in northern Ghana, Sandra immediately grasped the essence of what I wanted to communicate. Presented with several hundred pages of background material, Sandra demonstrated a remarkable ability to amalgamate enormous amounts of information on an unfamiliar subject in a short time. I was impressed and grateful for her meticulous attention to detail, her care and concern for my characters, and her astute observations. In addition to her finesse at handling playwrights, Sandra was equally adroit at handling audiences at talk backs, gently guiding the discussion in a way that feedback was kept on course and was extremely useful to me."
—J. Thalia Cunningham, Playwright
"Sandra A. Daley-Sharif is an incredibly brilliant and talented dramaturg. She is one of the most gifted theater artists that I know. She has an uncanny ability to bring focus to the heart of the play; what ails it and what feeds it. She is able to read a script with total openness, providing dramaturgic advice to make ANY play more clear. Some have learned how to hone the skills necessary to become a successful dramaturg, and some have a natural innate ability to pick up a script and intuit the playwright. Sandra is the latter. She has a gift that she has refined from 25+ years in the business. She is also an accomplished writer, so she knows how to offer constructive feedback without shutting down her fellow writer. She facilitates a group for African-American writers that requires her to inspire writers at various levels. I personally don't know any other African-American female dramaturgs, you will want to have Sandra at the table if you are ready to have difficult conversations and answer hard questions."
—Spencer Scott Barros, Producer, Harlem9, Inc.
"Sandra A. Daley-Sharif went far beyond expectations when working on two scripts in development by one of our featured playwrights in last year's POTPOURRI World Women Works Series. As I reviewed some of the guiding pages of notes sent, I was amazed at how patient she was and felt she went far beyond what was necessary to help the playwright realize that she had too many stories in one play. Sandra is a global dramaturg and playwright and I look forward to working with her again in the future."
—Kim Weston-Moran, Producing Artistic Director, POTPOURRI! World Women Works Series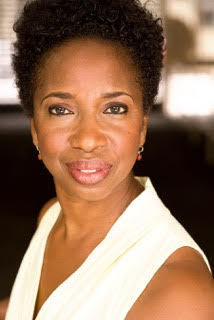 How I explain dramaturgy to my extended family/high school friends/civilians:
Hmmm... An editor helps a writer write a great novel, just as a dramaturg helps a playwright write a great play. That simple. A dramaturg helps the playwright to write a story he/she wants to tell in a theatrical way. A dramaturg guides the playwright in honoring his/her vision and/or intention, while reminding them of character, time, place, and conflict. More than a story, the dramaturg helps to craft a theatrical event...how do we engage a live audience? I am always asking What is the story you want to tell? It is my job to help get you there.
Most interesting non-theater job I've done:
I worked in the Garment District as a fashion designer and merchandiser. Yes! Before graduating from Fashion Institute of Technology, I was hired to do marketing, consulting, and fashion forecasting for a hip and edgy junior sportswear company, Santa Cruz, based out of Santa Cruz, California. Love Santa Cruz! Their biggest competitors at the time were French Connection and Esprit de Corp. My job as a market representative was to stage events, such as fashion shows, panels, parties, etc., in local venues, specialty shops, and department stores; coordinate and interview focus groups and sales; assist buyers in selections for the season; act as a representative for the fashion line (lots of free clothes, OMG!!!); and share marketing trends with design. Best job ever! I was young, traveling, creative, and meeting lots of great people. And they loved me. I left that job to later design my own line of sportswear and to work as a merchandiser for Diane von Furstenberg knitwear. Like theater, the "threads" are the same, telling stories, knowing your audience, and engaging with people.
A great book I read recently:
Six Months in Sudan by James Maskalyk. I started reading this book because I am doing research about doctors who voyage into small, remote, and war-torn villages, hoping to make a difference in some small way—hoping to save lives. The details of the book are intimate, lyrical, and beautiful; depicting what it truly means to be a humanitarian, how difficult it is to make change, the world's indifference, and the possibility for a compassionate and bearable future.
Three recent theater shows that I loved (but wasn't involved in):
Dot, An Octoroon, Hamilton
A nostalgic theater experience from childhood/adolescence:
My brother and I went to see the film adaptation of The Sound of Music, starring Julie Andrews, at Radio City Music Hall. The Sound of Music is my favorite musical ever!!! Such a great story. I loved every character. I am not a musical theater fan, but more than half the songs are etched in my brain.
Favorite script-reading/artist meeting spot:
I live in Harlem. My favorite artist meeting spot is Silvana (a hidden jewel for Mediterranean food with good service!) on 116th and Frederick Douglass. For an after-show discussion, the dramatic ChaiWali (perfect warm details and everyday homecooking with global flavors). Yes, choices of chai and coffee, at 124th and Lenox Avenue.
Jocelyn Prince (associate member)
Jocelyn Prince is a Chicago based writer, artist, and activist, currently on the artistic staff at Victory Gardens Theater and on the Performance Studies faculty at Northwestern University. She previously served as Artistic Coordinator at Yale Repertory Theatre, Site Coordinator for Almira PreK-8 Academy at Cleveland Play House, Connectivity Director at Woolly Mammoth Theatre Company in Washington, DC, and Artistic Associate at The Public Theater in NYC. She is a Co-Founding Artistic Director of The New Black Fest in NYC. Selected Production Dramaturgy credits include Invisible Man, The First Breeze of Summer, and Raisin (Court Theatre); A Raisin in The Sun (Juilliard School of Drama); Harriet Jacobs and Intimate Apparel (Steppenwolf Theatre Company); Black Diamond (Lookingglass Theatre Company); The MLK Project (Writers Theatre). Jocelyn has directed new work for the Playwrights Gym at Dobama Theatre, the Cleveland Playwrights Festival at Playwrights Local 4181, The Dark Room at Cleveland Public Theater, the Go Green Festival at The Movement Theatre Company in NYC, the Around the Coyote Festival in Chicago, and Snapshots 10-Minute Play Festival at 20% Theatre Company Chicago. Jocelyn's social justice and political work includes staff positions with the YWCA of Metropolitan Chicago, Obama for America and Hillary for America with the Ohio Democratic Party, and volunteer work with the Washington Peace Center. She has read and evaluated scripts for The Kilroys List, the Emerging Writers Group, The Ohio University Seabury Quinn, Jr. Playwrights' Festival, and The PlayPenn conference. Her performance poetry has been featured by The Encyclopedia Show Chicago, The Encyclopedia Show DC, and La Ti Do. Jocelyn holds a B.A. in Journalism from Bradley University and a M.A. in Performance Studies from Northwestern University. She has written for TimeOut Chicago, TimeOut New York, The Chicago Reporter, Nonprofit Quarterly and the African American Review. Jocelyn was a Theater Management Track Facilitator for The Kennedy Center American College Theater Festival (KCACTF) and has taught at Yale School of Drama and Northwestern University.
SPECIALTIES: African-American Drama, Contemporary Drama, Spoken Word Poetry, Interdisciplinary and Experimental Work, Dance Dramaturgy, Site-Specific and Guerrilla Theater, Community Organizing
TESTIMONIALS
"Jocelyn Prince is an insightful interpreter of classical works as well as an engaged collaborator on new, original productions. Through her work with Woolly Mammoth and Cleveland Play House as well as the New Black Fest, which she cofounded, she has helped to make American theatre more diverse, inclusive, and revolutionary."
—Harvey Young, Ph.D., Dean and Professor, Boston University College of Fine Arts
"Jocelyn is a sharp-shooting woman with a strong dramaturgical eye and a great instinct for storytelling. Having her in the room for play development means encountering a well of thoughtful and provocative questions to assist in strengthening the narrative voice of the work. She goes hard for the plays she believes in, both as an advocate and audience member, and she supports the work onstage and off. Always infusing her dramaturgy with cultural context and perspectives, she is a valuable resource to have on any play development team."
—Dominique Morisseau, playwright
"Jocelyn's dramaturgy work is astute and compassionate. Both scripts that she's worked on with me have improved greatly with her careful feedback. I couldn't recommend her more!"
—Les Hunter, playwright
How I explain dramaturgy to my extended family/high school friends/civilians:
Dramaturgy involves deep listening, intentional observation, and an awareness of and appreciation for your environment. New play dramaturgs work with playwrights both privately and in the rehearsal room to develop structure, form, character, plot, themes, and dialogue. Dramaturgs working on established period pieces conduct extensive research and provide context for the world of plays like turn of the 20th century Manhattan in Lynn Nottage's Intimate Apparel or Shakespeare's Elizabethan era. Dramaturgs also play an important role in audience engagement and community outreach, offering creative entry points for audiences to relate the artistic work to their everyday lives and experiences and promote dialogue and social action. Dramaturgs are artists, analysts, and advocates.
Most interesting non-theater job I've done:
Field Organizer for two U.S. Presidential Campaigns (Obama/Biden 2008 and Clinton/Kaine 2016).
A great book I read recently:
All the Lights On: Reimagining Theater with Ten Thousand Things by Michelle Hensley
Three recent theater shows that I loved (but wasn't involved in):
1- The culminating performance of the 2017 Urban Bush Women Summer Leadership Institute
2- "Happy Days" by Samuel Beckett at Yale Repertory Theatre
3- "Arlington" by Enda Walsh at St. Ann's Warehouse
A nostalgic theater experience from childhood/adolescence:
Putting on my costume to act in my first school play in Kindergarten. I played Santa Claus in a Christmas play.
Favorite script-reading/artist meeting spot:
Libraries for script reading. The nearest coffee shop for meetings.
Miriam Weiner (associate member)
Miriam is the Literary Manager at the Tony Award–winning off-Broadway company Vineyard Theatre as well as a freelance director and dramaturg. UNDER THE WEATHER, a climate-comedy web series that Miriam co-wrote and directed, won Best Screenplay Award at the Brooklyn Web Festival and has screened around the world from Germany to Sicily. In 2015 Miriam served as the dramaturg for a workshop production of Bruce Hornsby's new musical, SCKBSTD, at Signature Theatre in Arlington, VA. Miriam has been a reader for The Horton Foote Prize, The Yale Musical Theatre Workshop, The Jewish Plays Project, and The Princess Grace Awards. She is currently a professor at the Tepper Semester, Syracuse University Department of Drama. She holds an MFA in directing from Brooklyn College and a BA from Brandeis University.
TESTIMONIALS
"Miriam Weiner has the uncanny ability to say the perfect thing, the insight that cracks the play open, the comment that provides the bridge to the next part of the conversation. Her dramaturgical expertise is rooted not only in the canon that's come before, but also the plays being produced today and what's on the cusp of the next horizon."
—Krista Knight, playwright
"Miriam is one of the smartest dramaturgs I've ever worked with. She gets to the root of a story immediately. When we worked together she asked all the right questions, sending me in directions I had not imagined and causing me to make much more interesting choices. And on top of that she's just a great, positive energy to have in a room."
—Joe Calarco, director
How I explain dramaturgy to my extended family/high school friends/civilians:
A dramaturg is anyone who you feel comfortable talking through your ideas with and being challenged by including friends, spouses, family, and creative colleagues. Hiring someone to do the job just means that you can count on him/her to keep listening and responding!
Most interesting non-theater job I've done:
I founded and managed my neighborhood's community supported agriculture (CSA), so I got to spend a lot of time around fresh vegetables.
A great book I read recently:
Mastering the Art of Soviet Cooking by Anya von Bremzen. Guys, it's not a cookbook.
Three recent theater shows that I loved (but wasn't involved in):
Fun Home, Hamilton, Angel Reapers
A nostalgic theater experience from childhood/adolescence:
Rehearsing the school play every day after school in high school. Not really sure what we were accomplishing on a daily basis but it always worked out in the end.
Favorite script-reading/artist meeting spot:
I love reading scripts on the subway when I have a seat because I can really focus when I'm surrounded by all that white noise. But to actually talk about a play with an artist? I like a real-deal coffee shop.
Jenna Ready (business manager)
Jenna Ready is an avid theater enthusiast and Arts Administrator based in New York City. She has been the Associate General Manager of Playwrights Horizons Theater since 2015. Jenna has also worked as a Company Manager, Business Associate, Development Assistant, and Front of House Manager at several other non-profit theaters in New York, including the Atlantic Theater Company and New York Theatre Workshop. She is passionate about supporting artists and their work. The most rewarding aspect of her job is helping playwrights and directors achieve their vision by giving them the tools and space to create. Jenna is a graduate of the University of North Carolina at Wilmington, where she received two Bachelor of Arts Degrees with honors, one in Theater Studies and the other in English Literature. She currently resides in Brooklyn with her cat, Louise.