Sandra A. Daley-Sharif (associate member)
Sandra A. Daley-Sharif is pursuing her MFA in Playwriting at Hunter College under the mentorship of Master-Artists-in-Residence ANNIE BAKER and BRANDEN JACOBS-JENKINS, plus Distinguished Lecturer BRIGHDE MULLINS. Not one, but two of her plays made it to the Kilroys List 2017. She is an OBIE Award winning producer, award winning playwright, director, actress, and dramaturg. She is a 2015 recipient of the Josephine Abady Award.
Sandra's play Les Fréres is a 2017 Eugene O'Neill semi-finalist. She received a SPACE on Ryder Farm Creative Residency and was named a NYFA Fellowship Finalist for Playwriting. She is the producing artistic director of Liberation Theatre Company, home to emerging black playwrights. She facilitates LTCs Black Playwrights' Group and their inaugural Writers' Residency, and is founder/member of Harlem9, Inc. an alliance of black theater producers. Harlem9, Inc is a 2014 OBIE Award winner for their annual sold-out production 48Hours in…™ Harlem.
SPECIALTIES: New Plays and Contemporary Drama, Diversity in all forms, African-American/African/Caribbean Drama, Let's Break the Mold!
TESTIMONIALS
"Sandra A. Daley-Sharif is a five-star creative powerhouse who wields her craft with velvet tenacity and kick-ass grace! As a seasoned writer, she proves a rich and welcoming vessel for untold stories imbued in tantalizing complexity yet spoken succinctly to the soul. Her characters weave and wrestle with moments, each other and Life with uncompromising honesty, poetry and texture. As a dramaturg, Ms. Daley-Sharif is a true advocate for any serious playwright, honoring their courage in their continued development of the work. She takes time to deeply listen, meditate on then massage, stretch, pry open and shake loose the junk and gems in hidden pockets of each developing work, releasing the many needed sounds, spaces, layers and hues discovered within. Ms. Daley-Sharif is nothing short of a magical weaver of the word and provocative truth conjurer, gifting whomever works with her the awesome journey of open-minded exploratory adventure coupled with tough-love challenge and choices birthing both stronger written work and writer."
—Aixa Kendrick, MultiMedia Artist/Producer (Rainbow & Thunderbolts MultiMedia Inc ©)
"When she served as dramaturg for a reading of my play Witch Camp, which takes place in northern Ghana, Sandra immediately grasped the essence of what I wanted to communicate. Presented with several hundred pages of background material, Sandra demonstrated a remarkable ability to amalgamate enormous amounts of information on an unfamiliar subject in a short time. I was impressed and grateful for her meticulous attention to detail, her care and concern for my characters, and her astute observations. In addition to her finesse at handling playwrights, Sandra was equally adroit at handling audiences at talk backs, gently guiding the discussion in a way that feedback was kept on course and was extremely useful to me."
—J. Thalia Cunningham, Playwright
"Sandra A. Daley-Sharif is an incredibly brilliant and talented dramaturg. She is one of the most gifted theater artists that I know. She has an uncanny ability to bring focus to the heart of the play; what ails it and what feeds it. She is able to read a script with total openness, providing dramaturgic advice to make ANY play more clear. Some have learned how to hone the skills necessary to become a successful dramaturg, and some have a natural innate ability to pick up a script and intuit the playwright. Sandra is the latter. She has a gift that she has refined from 25+ years in the business. She is also an accomplished writer, so she knows how to offer constructive feedback without shutting down her fellow writer. She facilitates a group for African-American writers that requires her to inspire writers at various levels. I personally don't know any other African-American female dramaturgs, you will want to have Sandra at the table if you are ready to have difficult conversations and answer hard questions."
—Spencer Scott Barros, Producer, Harlem9, Inc.
"Sandra A. Daley-Sharif went far beyond expectations when working on two scripts in development by one of our featured playwrights in last year's POTPOURRI World Women Works Series. As I reviewed some of the guiding pages of notes sent, I was amazed at how patient she was and felt she went far beyond what was necessary to help the playwright realize that she had too many stories in one play. Sandra is a global dramaturg and playwright and I look forward to working with her again in the future."
—Kim Weston-Moran, Producing Artistic Director, POTPOURRI! World Women Works Series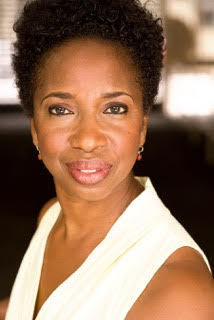 How I explain dramaturgy to my extended family/high school friends/civilians:
Hmmm... An editor helps a writer write a great novel, just as a dramaturg helps a playwright write a great play. That simple. A dramaturg helps the playwright to write a story he/she wants to tell in a theatrical way. A dramaturg guides the playwright in honoring his/her vision and/or intention, while reminding them of character, time, place, and conflict. More than a story, the dramaturg helps to craft a theatrical event...how do we engage a live audience? I am always asking What is the story you want to tell? It is my job to help get you there.
Most interesting non-theater job I've done:
I worked in the Garment District as a fashion designer and merchandiser. Yes! Before graduating from Fashion Institute of Technology, I was hired to do marketing, consulting, and fashion forecasting for a hip and edgy junior sportswear company, Santa Cruz, based out of Santa Cruz, California. Love Santa Cruz! Their biggest competitors at the time were French Connection and Esprit de Corp. My job as a market representative was to stage events, such as fashion shows, panels, parties, etc., in local venues, specialty shops, and department stores; coordinate and interview focus groups and sales; assist buyers in selections for the season; act as a representative for the fashion line (lots of free clothes, OMG!!!); and share marketing trends with design. Best job ever! I was young, traveling, creative, and meeting lots of great people. And they loved me. I left that job to later design my own line of sportswear and to work as a merchandiser for Diane von Furstenberg knitwear. Like theater, the "threads" are the same, telling stories, knowing your audience, and engaging with people.
A great book I read recently:
Six Months in Sudan by James Maskalyk. I started reading this book because I am doing research about doctors who voyage into small, remote, and war-torn villages, hoping to make a difference in some small way—hoping to save lives. The details of the book are intimate, lyrical, and beautiful; depicting what it truly means to be a humanitarian, how difficult it is to make change, the world's indifference, and the possibility for a compassionate and bearable future.
Three recent theater shows that I loved (but wasn't involved in):
Dot, An Octoroon, Hamilton
A nostalgic theater experience from childhood/adolescence:
My brother and I went to see the film adaptation of The Sound of Music, starring Julie Andrews, at Radio City Music Hall. The Sound of Music is my favorite musical ever!!! Such a great story. I loved every character. I am not a musical theater fan, but more than half the songs are etched in my brain.
Favorite script-reading/artist meeting spot:
I live in Harlem. My favorite artist meeting spot is Silvana (a hidden jewel for Mediterranean food with good service!) on 116th and Frederick Douglass. For an after-show discussion, the dramatic ChaiWali (perfect warm details and everyday homecooking with global flavors). Yes, choices of chai and coffee, at 124th and Lenox Avenue.